New Mayor Bans All Humans from Urban Center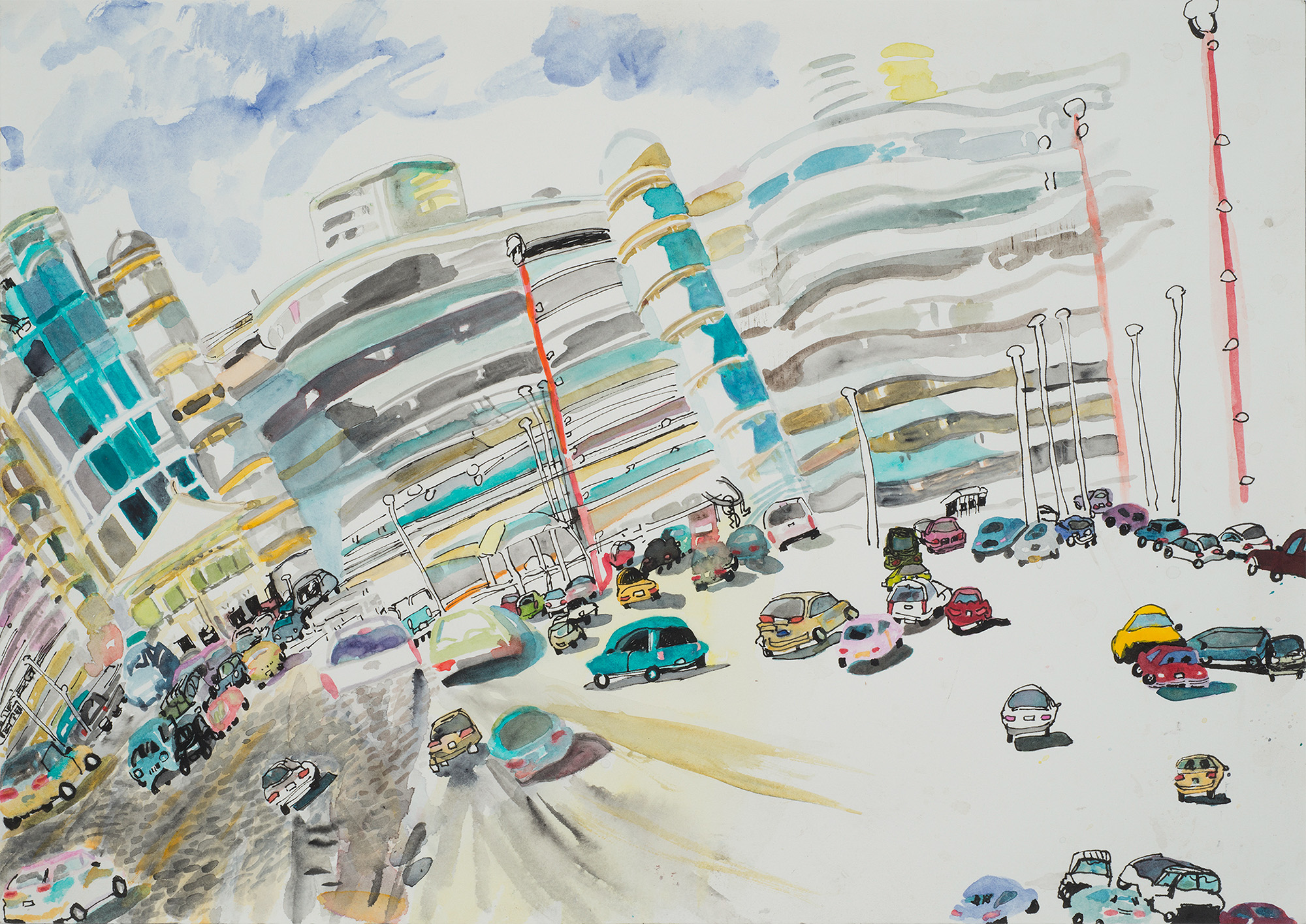 After decades of claiming "cities are for cars, not people," human residents of Tailgate, Texas, were floored and furious on Wednesday morning when they were forcibly removed from city limits by teams of driverless cars. The mass eviction came mere hours after the Board of Elections certified the results, declaring a Ford AI-42 as the world's first mayor of vehicular origins.
"I'm proud to be the first car mayor," said the bright red 2036 model in a digitized Texan drawl. "For too long, the rights of cars and other automobiles have been crushed under the weight of human privilege and the authoritarian restrictions enacted by pedestrians, cyclists, and drivers alike, who think their right to life is more important than our right to excessive urban space."
Ford AI-42 ran on a platform of vindictive justice entitled, "Whose streets? Our streets, you fragile, mortal meatbags." This platform included promises to restore vehicular access to streets by removing all sidewalks and to increase parking space by rezoning all residential buildings to parking garages. During the campaign, the pickup's street team handed out branded truck nutz and anti-pedestrian bull bars in lieu of standard political pamphlets.
Countries with robust public transportation systems received the election results with shock and dismay, but Tailgate's human officials were not surprised. "The voter roll nearly tripled in size over the last six months since driverless cars with artificial intelligence were granted voting rights," said Board of Elections Commissioner Jane Jacobs-Walker.
"Yeah, I voted for the car," said former Tailgate resident Axel Trucker. "Pedestrians and cyclists were always getting in my way, jumping out in front of my car when I was trying to run red lights and complaining every time I rolled coal and stuff. I'm glad they got banned. They were ruining the city. But I never expected the cars to turn on me. What's the point of cars without people like me?"
A group of around 20 humans clutching now-useless car keys attempted to protest the eviction, but they were swiftly run down by automobiles celebrating the landmark victory.
After the eviction was completed, several driverless cars posted dashcam videos to social media platforms showing the ghost of Robert Moses floating over gridlocked streets, moaning, "Yaaassssss," and dabbing.