Into The Clouds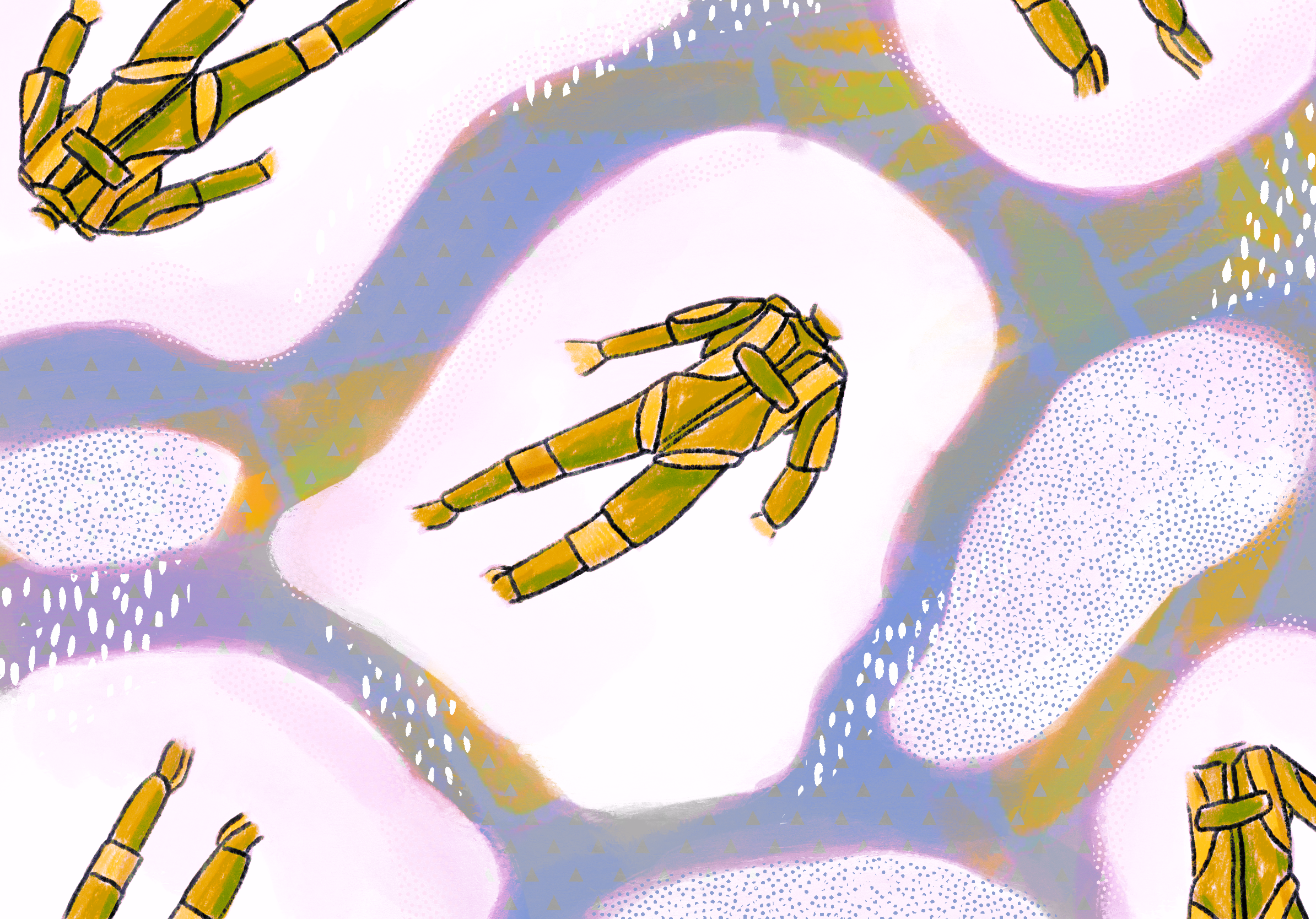 Eight years ago, my brother jumped out of a plane and never landed. That was how my mother put it after the skydiving school called her. I thought about how my physics teacher described satellites, constantly falling along the curve of the Earth, and boxed everything else I knew about gravity and acceleration to the back of my mental attic. My father simply said that humans weren't made to jump out of planes anyway and Owen shouldn't have wasted his money.
Owen had taken up skydiving in between studying for the bar exam and searching for jobs. "Don't go into law, Liv," he told me the last time he visited. "Don't let anyone tell you to chase some pot of gold at the end of the rainbow." Then he resumed showing me pictures from his latest dive: the tranquil expanse of blue, the soft green quilt of farmland below.
As the months passed, my dad started changing the subject every time someone mentioned Owen. And yet, he placed the gold pocket watch that had been in the family for generations on the mantel between Owen's graduation picture and a vial of holy water our neighbor brought in sympathy, a wordless prayer for his safe return. I added my collection of lucky pennies, plucked from sidewalk obscurity and saved over the years. Mom contributed the mantra she uttered every time she passed the mantel: They never found a body. She was convinced that for some unfathomable reason, he'd landed and assumed a false identity. I liked to picture him as a grimy, anonymous drifter, eyes gleaming with secrets. I imagined that someday I'd pass a street busker who would pause his song, wink, and say, "Remember me, Liv?"
Three years after his final jump, Mom said out of nowhere, "Owen always had a good ear for music, didn't he?" The past tense struck me as her admission that he would probably never return.
I picked a college near home and visited often. By that time, Mom would blink back tears every time she saw an airplane. Feeling guilty about how I'd loved Owen's skydiving stories, I tried to be twice the daughter I might have been if my parents still had a son. When I decided to spend a semester abroad in Germany, I didn't tell them until the week before I left. Mom went silent. Dad simply told me to stay on the plane.
I fell asleep in my seat before takeoff and awakened somewhere over the Atlantic. Sunlight peeped through a gap at the bottom of the window shade, and I lifted it so I could gaze at the clouds below.
Just beyond the wing, floating rather than falling, was Owen.
I shivered and dug my nails into my forearm. His parachute was battered and torn by eight years of storms and birds. Long hair whipped around his shoulders, and he sported a scruffy beard. He looked toward the plane, caught sight of me, and grinned. Before disappearing into the clouds, he stretched out his arms and spread his fingers wide as if gathering strands of freedom.