Baggage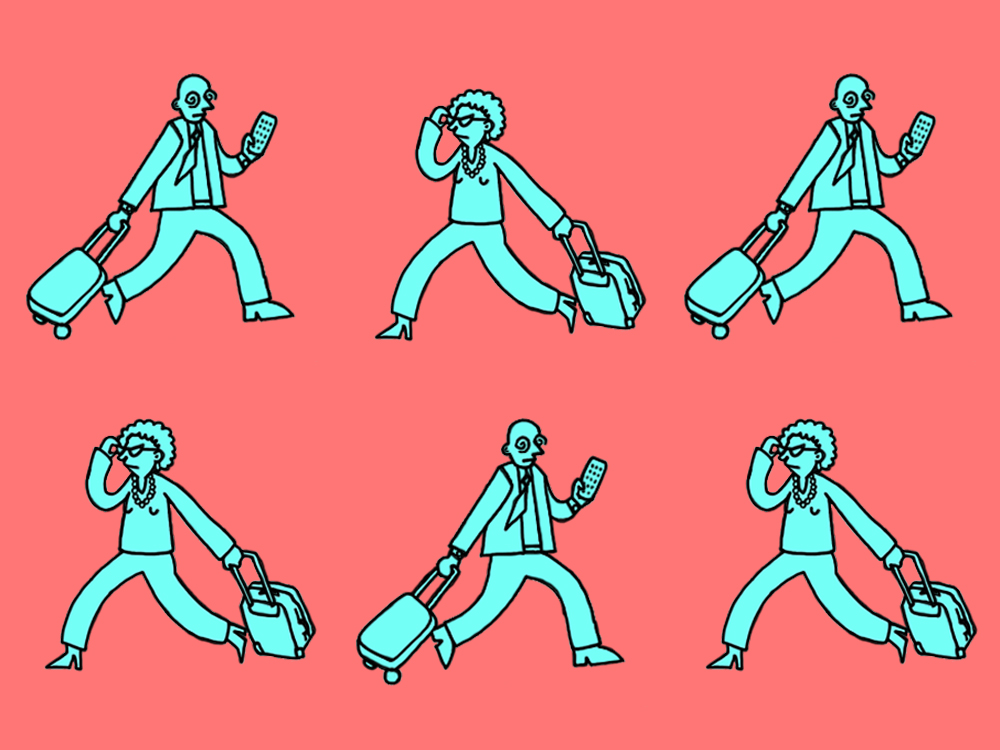 I hate rolling suitcases: their drab sameness, their false promise of ease. The thought of all that stuff neatly packed inside them, being dragged sensibly around, depresses me. A rolling suitcase goes from hotel to taxi to airport to taxi and on and on in a continuous loop. There will be no deviation. It won't be pulled along a muddy road up to a hilltop hostel. It won't be hoisted into the bed of a pickup truck or strapped onto the back of a donkey. It represents so much of what makes me sad about our comfortable, modern, increasingly homogenous lives.
And the people pulling them—I'm sorry—they seem so weak. God forbid we exert ourselves. That's for the gym only. Exercise must be counted, tracked, and quantified. It can't just happen, wildly, in the course of a day.
When I travel, I use a backpack. Not a hiking pack, but a duffel bag with backpack straps. I make sure to pack light enough that I can easily carry it. This fall, I had several hours in Las Vegas before I needed to catch my plane. I threw my bag on my back and walked nine miles to the airport. I saved probably 50 bucks in cab fare, and I solved the problem of what to do during those hours. I walked among tourists, buildings, people working. I saw the sun set against the mountains. I would never have dragged a rolling suitcase that far, over every curb and bump.
A rolling suitcase says: my plans are set. I will be driving. I am a controlled person having a controlled experience. Things always go as expected for me. A duffel bag says: anything—anything!—can happen. Life is uncertain, but at least I know I can pick up my bag and run if I need to.
Rolling suitcases are for people like Jim Toles. Staid, sensible old Jim Toles. My friends set me up with him after college, but I never liked him much. He ran a 10-minute-mile, never faster, not even to pass someone in the park or catch a walk signal. He ate at Hamburger Heaven and got a PhD in Economics. Good, respectable Jim Toles. I saw him at a wedding a few years after I'd last seen him. He followed me down the hall of our hotel and slammed me against the wall, using both his hands and all his drunken strength. I remember my head hitting the wall at the back where it bulges. I remember being worried because my dress was a V-neck, and I knew he had easy access to my body. I kicked him and pushed him away and ran to my room. I knew he wouldn't catch me. Good thing my arms were strong from always shouldering my own bag. Good thing my legs were strong from miles and miles of walking.
I imagine him packing up his rolling suitcase the next morning, neatly folding his suit, hopping in a cab to the airport, and striding confidently through the terminal.